Get STRETCHED
Our goal is to teach you stretching exercises that will allow you to achieve a full range of motion.
OPEN YOUR MIND AND BODY
WITH GUIDED STRETCHING
WE OFFER ONLINE CLASSES NOW
We do
the stretching
for you
WE OFFER ONLINE CLASSES NOW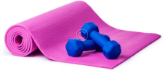 best Stretch & yoga Programs
Phasellus maximus, purus ultricies tincidunt tincidunt, dolor lectus ullamcorper neque, id tincidunt nulla nisi sed eros. Aenean consectetur commodo sem quis viverra. Etiam pharetra varius enim. Sed et porttitor turpis. Pellentesque habitant morbi tristique senectus et netus et malesuada fames ac turpis egestas.
One-on-one dynamic assisted stretch sessions

But I must explain to you how all this mistaken idea of denouncing pleasure and praising pain was born and I will give you a complete account of the system.
marzo 9, 2021

Se trata de aislar y ejercitar los músculos de tu cara de forma intencionada. Nuestra cara tiene 57 músculos que usamos cada día sin darnos cuenta.
I go running in Central Park which results in tightness in my back and legs. My stretch sessions are amazing and significantly ease the soreness. They also help with the back tightness that I get from sitting at my desk for hours.
Yoga was and always will be something more than just a workout. It has always been a philosophy, a lifestyle for a healthy mind and body state. " If you feel low, and don't know how to cheer up, try joining this yoga club.
Office 478Vienna, AU 92101